T3 Prostate Cancer Information
Information on T3 prostate cancer is that patients who have to go through radical prostate surgery can still get good outcomes for the long term. Published in the Journal of Urology, the report came from research at the Memorial Sloan Kettering Cancer Center and tackled the latest on T3 prostate cancer by testing 176 male subjects.
T3 Prostate Cancer - Surgery vs. Hormones Watch My Prostate Video
The patients had regional or locally advance T3 prostate cancer and so were undergoing radiotherapy combined with androgen deprivation. They had also had radical prostrate surgery, from 1983–2003.
Out of all the patients, 64 were given Neoadjuvant hormonal treatment, while the rest had radical prostate surgery as their only therapy.
The Latest on T3 Prostate Cancer - PSA Tests
The patients who got the hormonal treatment had higher PSA levels before treatment. They also had more cases of semen invasion.
Men with high levels of prostate-specific antigen or PSA have been shown to develop prostate cancer. But the test is not 100% accurate.
PSA is currently being tested in the hopes of providing some sort of early warning device for prostate cancer diagnosis in its first stage.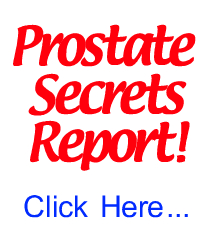 T3 Prostate Cancer - Short Term Results
The latest on T3 prostate cancer reveals that tumors were downgraded and confined to the organ in 24% of patients who only had prostate surgery as therapy. For patients who had hormonal treatment, downgrading was much better at 41%.
Other results of the study were:
1. A positive surgical margin was noted in 24% of the prostate surgery only patients, and 31% of the hormonal treatment group.
2. Biochemical reactions were seen in 48% of the patients over four and a half years after prostate surgery.
3. The likelihood of being free of any biochemical reactions for 10 years steadily declined as patients had higher PSA levels.
4. It didn't necessarily follow that only those who underwent hormonal treatment also had biochemical reactions.
The Latest on T3 Prostate Cancer - Long Term Results
The latest on T3 prostate cancer report also stated the following results, which doctors noted over the long term.
1. The overall likelihood that the patients wouldn't suffer from clinical failure at 5 years was 86%. At 10 years, the probability dropped by 10%.
2. 6.4 years later, 82% of the patients were found to be alive, 11% had died of T3 prostate cancer, and 7% due to other causes.
3. The disease didn't recur in 52% of patients who underwent prostate surgery for T3 prostate cancer.